Youth
Youth have a bigger stake in the future than anyone. Noor Foundation Inc. is helping mobilize youth in the U.S. and abroad to influence a better tomorrow, while also offering education and job training to impoverished youth to give them a place in the changing global economy.
Women's Empowerment
Women are the foundation of every society. Yet for many women in the world's poorest regions, life is extraordinarily difficult. Through innovative health, agricultural, business and education programs, Noor Foundation Inc. builds on the courage and resourcefulness of women to help them realize their potential and improve their families and communities.
Water / Sanitation
Water is essential for life, good health and economic development — yet more than one billion people lack access to clean water. Noor Foundation Inc.' work fulfills the water needs of vulnerable populations: We pipe clean drinking water to rural communities, help solve resource-based conflicts and deliver water to families during emergencies.
Food Pantry
In our Food Pantry, we strive to turn compassion into action. We believe that no one should go to bed hungry, and through the collective power of kindness, we're making strides to ensure that every plate is filled. Join us in this journey of giving. Your contributions, big or small, echo through the lives you touch.
Kitchen
We believe in the power of a shared meal to nourish both body and soul. With each plate, we're not just serving food; we're dishing out hope, kindness, and a promise of better days.Join us in our mission to combat hunger and spread warmth to those in need. Together, we can turn a simple meal into a feast of generosity. Every click, every share, and every donation brings us one step closer to a world where no one goes to bed hungry.
Our Mission
We Help With Your Help To Those Who Are Helpless.
The Noor Foundation's mission is to make a difference in the lives of underprivileged and destitute people, both in Pakistan and in the U.S.A, and in other places around the world. Natural disasters seem to be a recurring feature of life, necessitating timely and compassionate response to alleviate suffering. On a more daily basis, many people in developing countries live under dire economic and social circumstances, and hunger for opportunities to uplift themselves. In Pakistan, the Noor Foundation has been developing and supporting several types of programs to address the humanitarian, educational, healthcare, and economic needs of the masses. In some cases, Noor Foundation implement these programs directly, while in others the Noor Foundation supports the efforts of other like-minded organizations and facilitates interaction between groups in order to maximize resources and outcomes. The Noor Foundation's programs are intended to make an immediate and tangible difference at the grass-roots level.
Our Board
We are group of dedicated volunteers excited about our mission.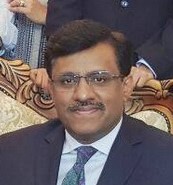 Mr. Usman Nawid is a public accountant practicing at Brooklyn New York. He has accredited experience of finance, community organization, developing proposals, managing partners, capacitating local NGOs.

Najma Usman
Director Planning Division
Najma Usman is an economist from Brooklyn and has a vide experience in fund raising and funds management. She is leading the planning division of Noor Foundation.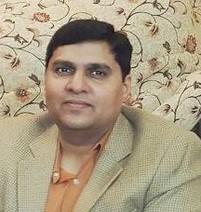 Dr. Muhammad Umar
Director Operations
Muhammad Umar is Surgeon by profession and serving in the rural areas of Pakistan. He with his team arrange medical campaigns and free treatment for the deserving people of Pakistan.

Dr. Ibtisam Nawaz
Director Women Development Wing
Dr. Ibtisam Nawaz is a gynecologist by profession and she is continuously involved in the improvement of health facilities for poor females of Pakistan both for rural and urban areas.
Interested in volunteering or becoming a member?